Microblading
Returning This Summer, Along With Permanent Makeup
Microblading is a semi-permanent eyebrow treatment that leaves patients' eyebrows looking fuller. Depending on the type of microblading done, the patient's skin type, and the patient's lifestyle and skincare regimen, this treatment can last 12 months to 3 years.
This tattoo-like procedure is done with precision with the help of a microblading tool, which has tiny needles at the end of it. However, unlike tattooing, the microblading needles don't penetrate the skin as deeply. Instead, they deposit medical grade pigment between the epidermis and dermis layers of the skin, leaving fine, natural-looking hair strokes.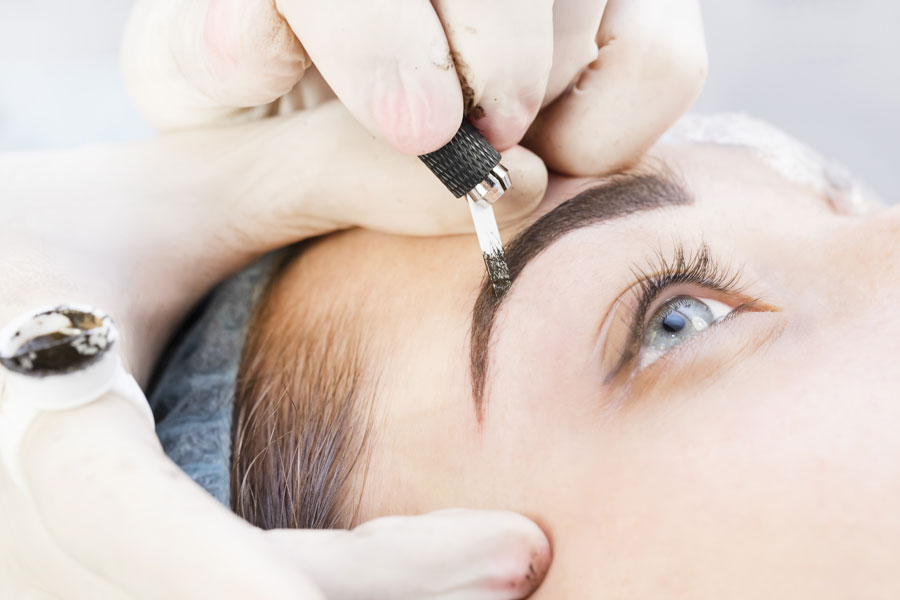 Is microblading right for you?
If you're considering microblading, this procedure is a great fit for those who:
Have thin or fading eyebrows

Suffer from alopecia or other medical conditions that cause hair loss

Want to fix asymmetrical eyebrows

Want to look younger
Have any questions about your visit?
It's very important to us that our patients are comfortable and informed about their procedures. We are always happy to answer any questions about your upcoming procedure.