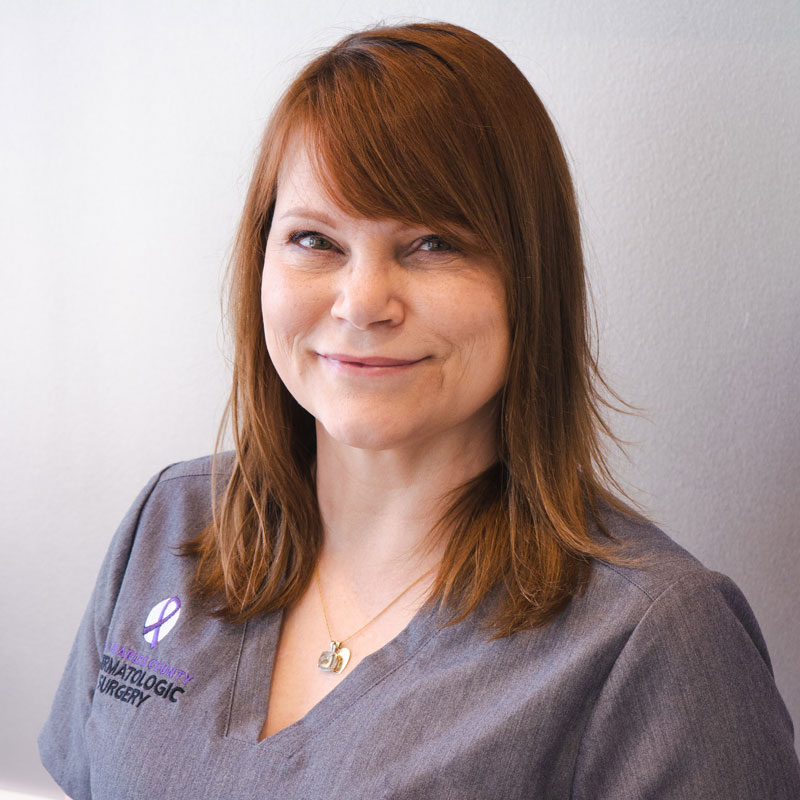 Lab Supervisor, Registered Phlebotomist, Permanent Makeup & Aesthetics
Karen Stedman serves as our Lab Supervisor and Mohs Histotechnician, Registered Phlebotomist, and Permanent Makeup Artist. In her many roles at our practice, she helps in a variety of tasks including assisting in procedures, preparing slides for Dr. Tull during Mohs surgery, and patient scheduling. Karen has been an integral part of Dr. Tull's team since 2013.
Karen's love of caring for patients, along with her outgoing personality and multitasking skills, makes her a great part of the SCC Derm Surgery family. In every interaction, Karen notes, "We treat all of our patients with the utmost respect and dignity."
Each day she visits the office, Karen gets joy from working with the full team and Dr. Tull—who she describes as passionate and highly skilled.
When not in the office, Karen can be found spending her time painting and making masks for our staff and for donation to our monthly charities.