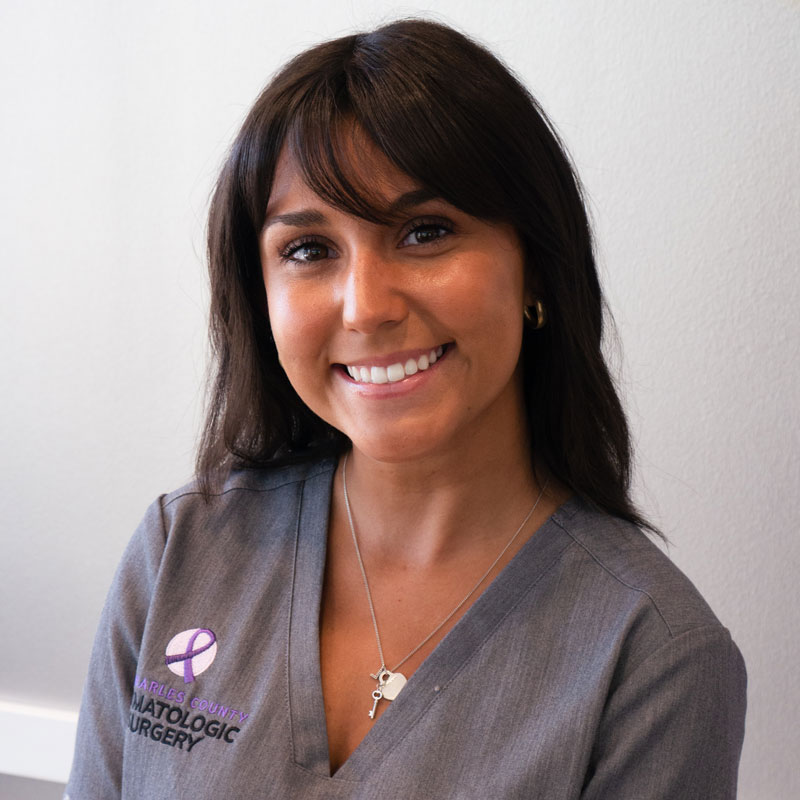 Registered Medical Assistant
As a Registered Medical Assistant, some of Kyra's daily work tasks include speaking with and educating patients about procedures and treatments, and assisting in Mohs surgery and cosmetic procedures. She enjoys tasks that involve team work, creating a good environment that is professional yet enjoyable!
Her favorite part of the job has to be when a patient really enjoys the results of their procedure and or treatment.
Kyra was drawn into medical assisting by the ability to learn different parts of the medical field. She was also eager to know how to provide the best patient care possible.
When away from work, she enjoys spending time with her son and boyfriend, whether that be going to the zoo, the pool or just spending quality family time together!