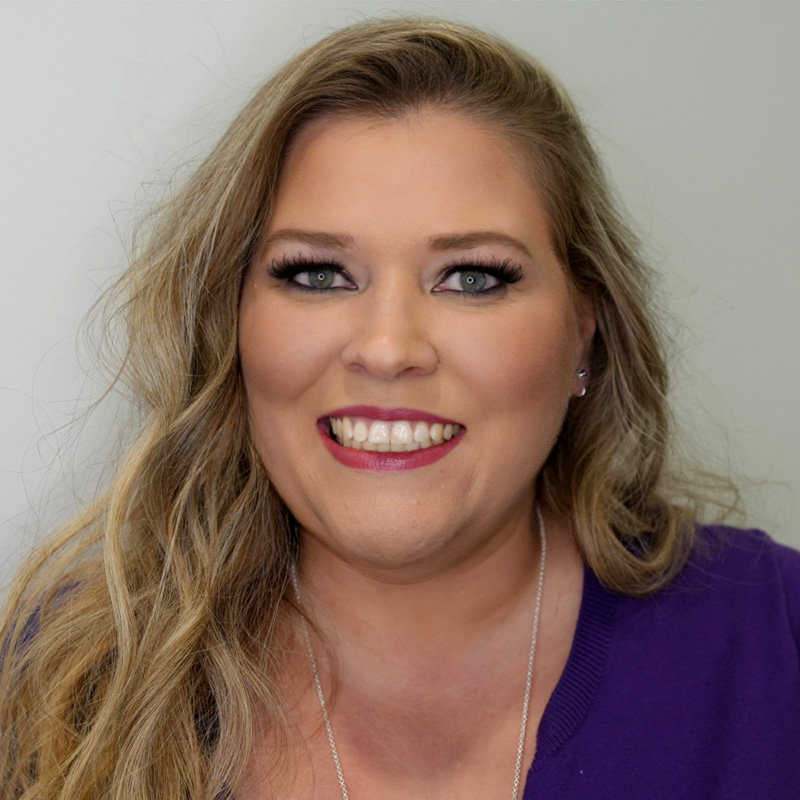 Registered Medical Assistant and Histotechnician
In a typical week, Monica assists in Mohs surgeries and excisions, and assists in cosmetic procedures, such as BOTOX, fillers and lasers.
Having worked as front desk receptionist for Dr. Tull in 2009 — her first job in medical — she was bitten by the medical bug. Later, she was given the opportunity to go to school to become a medical assistant. Once out of school, she stayed in family medicine for about 8.5 yrs and loved every minute. Worn out from the COVID pandemic, she decided to change specialties. She was eager to return to her "roots" and what originally drew her into the medical field.
Monica loves caring for people, making sure they know they are valued. Her goal is to make them feel like part of our office family and not just a patient. She is excited to utilize her knowledge at SCCDS and for all the new things she will learn.
When not working, Monica spends time with her two daughters, Violet and Scarlet, and their four cats (Pepper, Tikki, Viktor, and Squints). She loves working on her house/garden, cooking, crocheting and has a deep love of game shows. Everyone who knows her knows not to call during Wheel of Fortune. In the summer she spends time at the pool or in her camper.