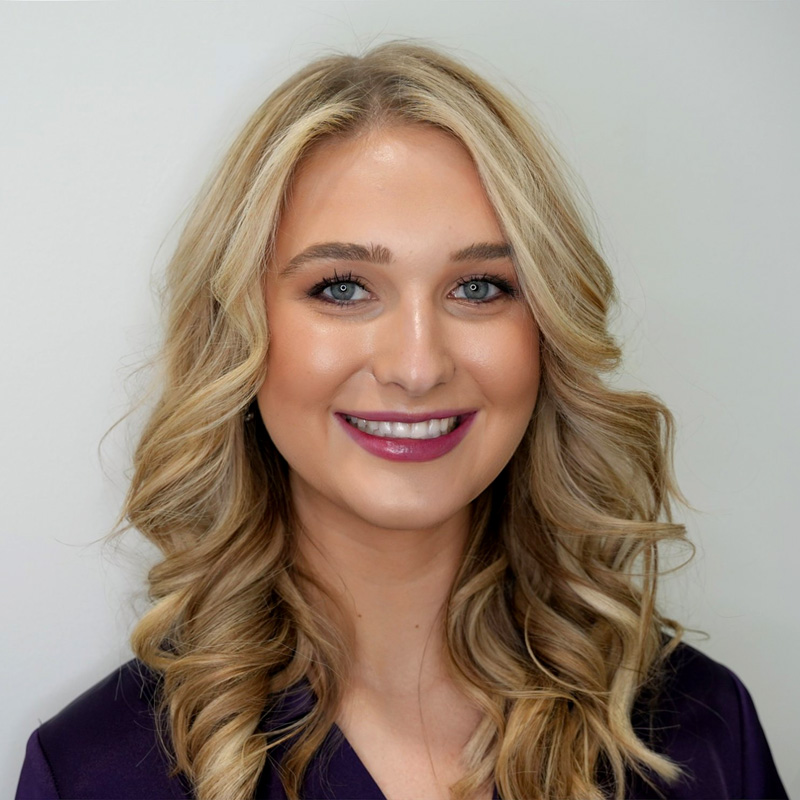 Morgan Schroer is the Physician Assistant (PA-C) at SCC Derm Surgery. In her role, Morgan assists in mohs surgergies, performs excisions and other various cosmetic procedures.
Morgan is a recent graduate from Saint Louis University's PA program. During her clinical year, she had the opportunity to do an elective rotation with Dr. Tull at SCC Derm Surgery.
"During my time here I really felt at home," Morgan says, "Everyone in the office was so friendly, willing to teach, and has welcomed me into their practice."
From her first day as a student at SCC Derm Surgery, Morgan was  amazed—not only with the surgical skills of Dr. Tull, but also by how well-thought out every aspect of the patient's experience was.
To Morgan, each moment in the office is unique: "It is not often that a new graduate has the opportunity to work in such a specialized field," Says Morgan, "There is so much I can learn from both Dr. Tull and Erin!"
With surgery sometimes being intimidating for patients, Morgan looks forward to making sure each patient is comfortable and prepared for every step of the Mohs surgery, as well as helping people feel more comfortable and beautiful in their own skin.
During her time away from the office, Morgan enjoys walking her 2 year old puppy, Whiskey, listening to true crime podcasts, live music, traveling and trying new restaurants with friends and family.